We Have Houses, Townhouses, and apartments for sale!
Evanston and Creekside Calgary
Evanston is a large community in Calgary's NW, from Stoney Trail to 144th ave, 14 Street in the east, and the ridge in the west. You will find many options for housing in Evanston from condo and starter homes, to move up homes with spectacular views on the ridge. With two schools, Our Lady Of Grace, and Kethith D Taylor, a third school in in the works. McDonald and Partners are happy to support local events like, the Evanston annual easter egg hunt, Evanston stampede lunch, the annual pumkin give away, and many more events.
There are two regional shopping districts in Evanston, Creekside Shopping Centre, and Symons Valley Parkway at Evanston Drive NW. These shopping districts offer plenty of services, restraunts, and grocery stores.
Evanston Calgary homes for sale. Search houses, and condos in Evanston
Courtesy of Havre Justin, Pangilinan Ian of RE/MAX FIRST
$459,900
MLS® System #: C4293345
Courtesy of T Christiaansen Fiona of RE/MAX REALTY PROFESSIONALS
$450,000
MLS® System #: C4289891
Courtesy of McDonald Dave of REAL ESTATE PROFESSIONALS INC.
$439,000
MLS® System #: C4287100
Courtesy of D Diestro Jean of CIR REALTY
$433,750
MLS® System #: C4293815
Courtesy of Miller Meredith, A Sweet Benjamin of RE/MAX IREALTY INNOVATIONS
$430,000
MLS® System #: C4296542
Courtesy of McDonald Maricel, McDonald Stephen of CIR REALTY
$429,900
MLS® System #: C4299072
Courtesy of Semrau Kristine of ENGEL & VOLKERS CALGARY
$429,800
MLS® System #: C4296257
Courtesy of Von Heyking Catherine of CIR REALTY
$428,999
MLS® System #: C4295886
Courtesy of Mann Harry of RE/MAX HOUSE OF REAL ESTATE
$428,900
MLS® System #: C4292941
Courtesy of Becker Justin of RE/MAX HOUSE OF REAL ESTATE
$419,800
MLS® System #: C4297685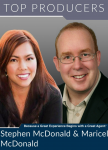 Contact Stephen & Maricel Mc... -
The data included in this display is deemed to be reliable, but is not guaranteed to be accurate by the Calgary Real Estate Board.
Creekside is the oldest part of Evanston, located south of Symons Valley Parkway, and east of Symons Valley RD. Kennet D Taylor school is located in Creekside, as well as the Creekside shopping district. Houses in this area where primarily built from 2003-2007. Evansborough is located in the north west corner of Evanston, ans is bordered by the Ridge on the west side, and 144 AVE to the north. Evansborough was built primarily from the years 2013-208. Evansridge, located on or close to the ridge, has many great views looking to the west was developed from 2011-2015 Evansfield is in the heart of Evanston is still being developed to this day, 2020. Our lady of Grace is the catholic school servicing many nieghbourhoods within Evanston. Evanspark was developed shortly after Creekside' Evansglen and Evanscrest located in the north east corner of Evanston and close to shopping on Symons Valley Parkway, have newer homes and condos avialble.