Calgary condo foreclosures
Courtesy of Waterhouse Tom of CIR REALTY
$109,900
MLS® System #: C4203592
Courtesy of Storey Shilo, Rindfliesch Tara of RE/MAX FIRST
$120,000
MLS® System #: C4189970
Courtesy of H LeBlanc Daniel of CENTURY 21 BAMBER REALTY LTD.
$128,000
MLS® System #: C4201341
Courtesy of Crnkovic Linda of CIR REALTY
$135,200
MLS® System #: C4194943
Courtesy of A Odumeru Jacob of SUTTON GROUP CANWEST
$138,000
MLS® System #: C4204905
Courtesy of Hamilton Tarryn, Lamb Bart of RE/MAX REALTY PROFESSIONALS
$139,900
MLS® System #: C4191623
Courtesy of Star Mel of RE/MAX REAL ESTATE (CENTRAL)
$139,900
MLS® System #: C4203770
Courtesy of C Tuveson Lani of RE/MAX REALTY HORIZON
$142,600
MLS® System #: C4207903
Canyon Meadows
Courtesy of A Ross Jim, Stretch Laura of RE/MAX SOUTHERN REALTY
$149,000
MLS® System #: C4206778
Courtesy of W Keeper Thomas of TINK
$149,900
MLS® System #: C4194962
Canyon Meadows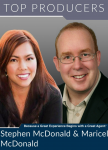 Contact Stephen McDonald -
403-680-0799
The data included in this display is deemed to be reliable, but is not guaranteed to be accurate by the Calgary Real Estate Board.
Condominiums and Foreclosures
Purchase will be as is
No condo documents will likely be available for review
The history of the property is likely unknown for defects.
If numerous units are in foreclosure in any given building it may indicate a possible red flag.