Houses for sale with RV Parking
Interested in Houses for Sale with RV Parking?
If you're looking for houses for sale with RV parking, then you'll have no trouble finding it here. We have tons of listings for large properties, that include spacious outdoor or indoor parking for your RV. We are experts who want to make it easy for you to find the exact property you're looking for.
At Calgary Real-Estate Sales, you'll find over 100 listings that fit these criteria, at any given time. That's a lot to choose from! As you can see for yourself with a quick browse, our listings are as extensive as they are varied.
We put in the time and effort needed to provide the properties you're looking for, whether it's a home with a large spacious garage, swimming pool, or outdoor/indoor parking for your RV.
Finding a home that perfectly fits your family, lifestyle, and tastes can be as stressful as it gets! Therefore, we can imagine how much harder it is to find something as specific as houses for sale with RV parking. Well, we want to help by making it easier for you by narrowing your search.
Whatever it is you need, we want to connect you with the right property. Likewise, Sellers looking for an optimized platform to list their property are also in the right place.
How to Find the Right Houses for Sale with RV Parking?
You can use our curated listings to find beautiful houses for sale with RV parking because we're here to help you find your dream home. We've taken great care in finding the properties with parking for your RV or whatever you need. In addition, you can further tailor your options using the drop-down menu on the top right of this page.
You can display results based on:
· Community
· Price – either ascending or descending
· Square footage
· Recent listings
With so many choices, from large spacious homes with extensive yard space to smaller properties, we're confident you'll find the right listing here. We are dedicated to providing all buyers, regardless of their budget, with many choices of homes that fit their needs and desires.
We Provide an Extensive Selection of Listings
Our service connects buyers with the right sellers and vice versa. Above all, we aim to help buyers with all price-ranges find the perfect property that fits their lifestyle. From gorgeous, sprawling estate homes in Briar Hill to cozy family houses in Dover. We provide many choices that suit your price range, community, and needs.
Most importantly, we provide valuable market insight to assist buyers in making the right decision!
Having an RV and the freedom it comes with can be an amazing and rewarding experience, and it should stay that way. Finding the perfect home gives you a chance to relax and breathe, free in the knowledge that you have found the right place for your family as well as your trusted RV.
Calgary Houses for sale with RV Parking
Courtesy of Wiseman Greg, Wiseman Bob of RE/MAX LANDAN REAL ESTATE
$2,349,900
MLS® System #: C4285127
Courtesy of Mooney Chris of FSBO REAL ESTATE
$1,390,000
MLS® System #: C4242058
Courtesy of Brunette Clay of RE/MAX HOUSE OF REAL ESTATE
$1,200,000
MLS® System #: C4272278
Courtesy of W Cox Kirby of ROYAL LEPAGE BENCHMARK
$1,150,000
MLS® System #: C4291318
Courtesy of Neustaedter Jeff of RE/MAX FIRST
$1,099,900
MLS® System #: C4287692
Courtesy of Kearney John of ROYAL LEPAGE BENCHMARK
$1,075,000
MLS® System #: C4286655
Courtesy of R Laprairie Michael, Stewart Alexandria of JAYMAN REALTY INC.
$989,900
MLS® System #: C4288878
Courtesy of Shmyrko Jayson of CIR REALTY
$945,000
MLS® System #: C4292246
Courtesy of Kaspers Danelle of MAXWELL CAPITAL REALTY
$935,000
MLS® System #: C4291676
Courtesy of W Keeper Thomas of TINK
$899,900
MLS® System #: C4287595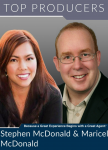 Contact Stephen & Maricel Mc... -
The data included in this display is deemed to be reliable, but is not guaranteed to be accurate by the Calgary Real Estate Board.