Calgary Suited Homes For Sale
Having a suited home can be quite helpful. The vast majority of suited homes in Calgary are considered illegal but they are popular. Investors love the suited homes as it can increase the cash flow. First time home buyers also like the idea of some one else helping out with the mortgage payments. Suites are also ideal fore caregivers such as nannies or a place to put the mother inlaw or extended family.
Things to consider when buying a suited home.
Separate Entrance, this is ideal as the occupants like there own entrance.Laundry, how is the laundry setup.
Will the tenants have to share, or is it separate or in the units.
Parking, Secondary suites if illegal can run into issues if there is a lack of parking. That's when the neighbours complain.
Community demographics. Some communities' suites are more common than others. If your basement suite is not legal than it helps you in the neighbours have little interest in complaining.
Windows, The basement windows must have proper egress.
Smoke alarms and carbon monoxide detectors are a must for your tenants safety. These alarms should be somehow connected to the others in the house. Don't forget to inspect and test regularly.
Each unit should have an exit that leads directly outside.
Calgary Suited Homes For Sale, search for a secondary or basement suite in Calgary. We keep our listing record update for you, so you get what you desire.
Courtesy of Crick Samantha, J Stearns Tamara of RE/MAX REALTY PROFESSIONALS
$370,000
MLS® System #: C4235661
Courtesy of J Lesanko Brad of SUTTON GROUP CANWEST
$379,000
MLS® System #: C4233753
Courtesy of P Brown David, Brown Macaulay of THE REAL ESTATE COMPANY
$399,900
MLS® System #: C4253335
Courtesy of G Magnussen Jay of RE/MAX LANDAN REAL ESTATE
$459,000
MLS® System #: C4238791
Courtesy of Shareef Akbar Michael, Stainsby Saadia of EXP REALTY
$475,000
MLS® System #: C4220806
Courtesy of Sandhu Hasman of CENTURY 21 BRAVO REALTY
$509,888
MLS® System #: C4245868
Courtesy of Surowka Maria of CIR REALTY
$535,000
MLS® System #: C4233785
Courtesy of M Calvert Thomas of RE/MAX LANDAN REAL ESTATE
$549,900
MLS® System #: C4245973
Courtesy of Kominek Artur of GRAND REALTY
$550,000
MLS® System #: C4253464
Courtesy of Sund Ram of RE/MAX REAL ESTATE (CENTRAL)
$574,800
MLS® System #: C4244541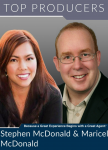 Contact Stephen & Maricel Mc... -
The data included in this display is deemed to be reliable, but is not guaranteed to be accurate by the Calgary Real Estate Board.
The City of Calgary has waived the development permit fee on secondary suites until June 2020. Take advantage of this time to legalize your suited home.